I think NOT!!!
Quite an interesting thing about the Mason and Hamlin BB.  I am simply in love.  I would like to express something more astounding, earth shattering or eye opening, but the simple truth is……I'm in love.
For many years I have carried the torch for a different brand 7 footer but there is a new love in my life.  I am asked frequently, "If I would buy you any piano in the world, what would it be?" I have played many, many pianos in my career, reviewed quite a few and have listened to more than I care to estimate.  From a personal experience with my very best critical ear, I have never played a finer instrument that allows me the ability to express emotions like the Mason and Hamlin BB.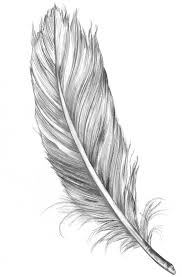 Here's a special key to me.  Most any piano will sound big when you play loudly.  It will project and generally sound like a piano.  However, the real test to me is when I am playing at ppp with the shift (soft) pedal engaged.  I love the sound the piano makes at it's very softest.
The sound of most pianos will not fall apart when played at their loudest.  The sound of most pianos  will not speak when played at their softest.  The Mason and Hamlin BB is an exception to the rule.  When played at it's softest the BB will respond with a very clear and round tone. When banged on with a heavy hand the luscious tones still deliver.
There has to be a downside, I mean, there is always a downside.  If I had to think of one criticism I would most likely have to say that 7 footers (besides being big) tend to have an overpowering bass register.  While the Mason BB is not really considered an exception, the tone does feel as if it may be a little easier to manage than in some 7 foot models I have played.
When I play I tend to want an evenly balanced tone that delivers all the way across the keyboard with little exception. Often when "critically" playing you have to learn control.  Steinway B has the opposite problem from the Mason BB.  The Mason BB bass is almost too big while the Steinway B feels to small.
Recently, I spoke with Tom Lagomarsino, Vice President at Mason and Hamlin, about the BB and this is what Tom had to say –  "The reputation of the BB comes from it's unusual power and projection, delicate control of the action, and distinctive well-balanced Mason & Hamlin sound. This combination allows professional and enthusiast alike to create beautiful music of many genres".
A customer recently asked me if I would or could compare Mason BB with a Steinway B or a Yamaha C7.  My response was that, as far as I am concerned the Mason and Hamlin delivers a more balanced, even tone from the lowest bass note to the highest treble note and simply put the Mason would be my personal choice – period.  If price is a consideration I would rather have the B model (5'4″) than any Steinway that Steinway has ever produced. To end the equation on her question I explained that in my opinion, I would rather have a big screen T.V.
Simply put, if you are looking for a dynamic piano that will deliver exactly what you are trying to express you will find it in the Mason and Hamlin.  The BB 7'0″ is by far the VERY best 7 footer on the market in my humble opinion.
Well, enough for now.  I am off to a new subject which I will be covering in my next Blog.
Ric Overton of Burbank, CA
Tags: Mason and Hamlin Piano, Mason Hamlin BB, Ric Overton, Steinway Piano, Tom Lagomarsino, Yamaha Piano