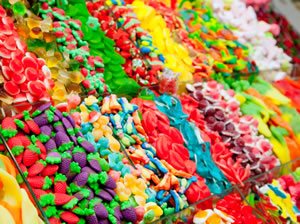 As you may have gathered from my other posts regarding Mason and Hamlin, I AM A HUGE FAN!!!  I decided to review a couple of grand models that are my favorites. Having these pianos around me everyday leaves me "like a kid……." nevermind, you get the picture.
The model B is one of my favorites because of its size.  The model B Mason and Hamlin measures 5′ 4″.  If you wanted to compare this piano to some other popular models you would either have to go to Yamaha C1X 5'3″ grand which, of course, Yamaha "claims"  is all Japanese made, or you would compare the Steinway S 5'1″ grand.
Mason and Hamlin B is 1 inch larger than the Yamaha C1X and 3 inches larger than the Steinway S model but would still be comparable as far as the price, length of strings are close as well as the soundboard.  Some of you may wonder if 3 inches make a big difference and the answer would be YES, YES, YES. But. the HUGE difference is a properly built instrument.  Mason and Hamlin knows how to properly build an instrument.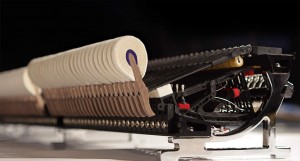 The scale design of the B appears to be the same as their larger models with the exception that it is considerably smaller than it's  closest model (the model A ).  It features their globally famous WNG action, solid spruce soundboard, amazingly perfectly weighted hammers (that are properly voiced), properly placed bridges and the same musically precise strings that are used in their larger models.
What this all means to you is that this small grand piano delivers the musicality and tone that you are expecting from a world class piano but is packed in a very small body.  You will be able to play Chopin or easily move into an Ellington improv, play a moving gospel tune or cry to the blues without that sinking feeling that something is missing.
Steinway, undoubtedly, has a great name and has historically built a great piano.  Steinway's "S" model is no exception.  It has a great name on the fallboard and is solidly built.  That's it! The sound tends to be very dark and getting any power or expression is pretty much out of the question.  Of course, Steinway also has Kawai's made Boston and Pearl River's made Essex if you are looking for an Asian-made product that is "linked" to the Steinway name.  Either of these two products will give you a product with more musical attributes than their domestic made product.  However, you have to understand that Boston or Essex are NOT in the same category as Mason and Hamlin.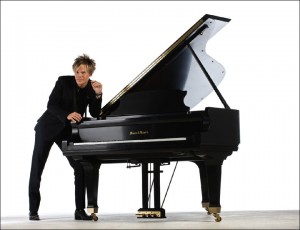 Yamaha's C1X, they claim is 100% Japanese is quite the piano  as well.  It has many of the same features as Mason and Hamlin.  It has a solid spruce soundboard and does have well made Asian strings.  If you are looking for a piano that will play those bright tones, typical of a gospel piano or perhaps a great blues sound then this may be the perfect instrument for you.  It DOES NOT compare with the Mason in its ability to create tone, color and clarity, but it does have that thin, bright tone that you would expect from an Asian piano.
Here's the intriguing thing about the Mason and Hamlin B model.  Most pianos in this size are not able to competently deliver the proper tone, touch and clarity of sound that is found in this 5'4″ model.  How they are able to produce a piano in this size with this powerful sound is nothing short of amazing.  It has everything to do with their scale design and the superior components used in the manufacturing process that really sets them apart.  Below is my Pastor's nephew at a NAMM show playing the Mason and Hamlin.  Enjoy!!!
In a way of full disclosure, the information above is entirely my opinion.  The way that I formed my opinion is from hours of playing different pianos, listening to their characteristics, understanding their abilities and defining their shortcomings.  Don't take my word for it however, find a company in your area that has Mason and Hamlin pianos and test drive it yourself.  If you find another piano that you like better then, you should buy it. However, before you make any decisions, try Mason and Hamlin.
LASTLY AND MAYBE MOST IMPORTANTLY, SEE BELOW: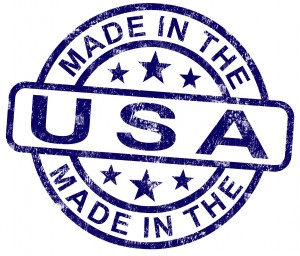 Ric Overton in Burbank, CA.