Our friends  at SoCal Pianos in San Marcos (just outside of San Diego) has announced a HUGE sale this weekend.  This is going to be an incredible sale that you shouldn't miss.  Below is the advertisement.  Call, make an appointment and then go find the piano of your dreams, make an offer, wait for delivery and then ENJOY YOUR NEW PIANO.  Tell the folks at SoCal Pianos that you heard about it from Piano Social Directory (PianoSD) and maybe they will do something 'extra' for you. See the advertisement below: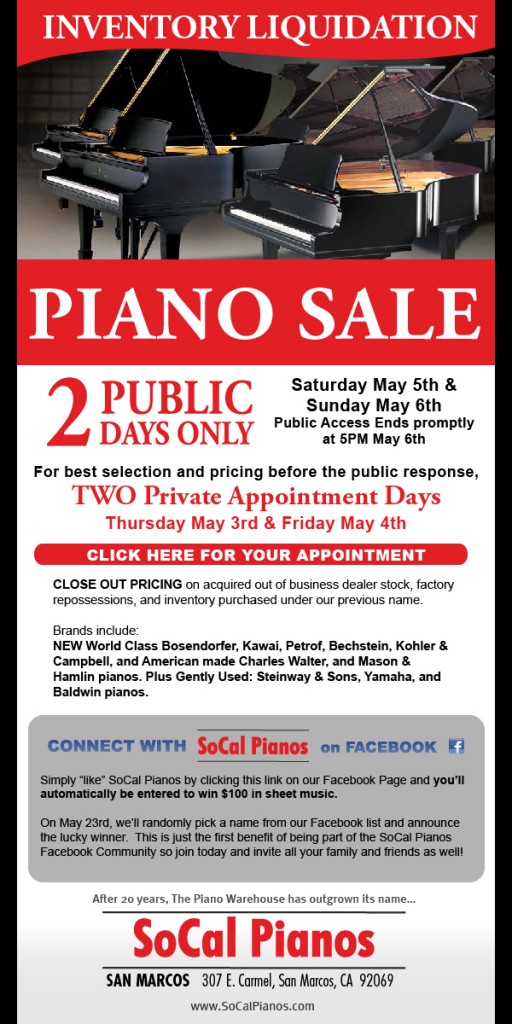 Remember to tell them you heard about here.  If you need more information check out http://SoCalPianos.com
Send me a message and tell me what you found.
Ric Overton
http://PianoSD.com
Tags: http://SoCalPianos.com, pianos in san diego, Ric Overton