How exciting it is to make music.  I love making music. Whether its playing the piano, singing, tapping out a little tune on the table or working with a small band to create what your mind and heart are telling you to create.
Everyday there is music all around.  Even the Harley that road  by my house yesterday was humming in B flat (must have had cruise on) but, there is music everywhere.  I don't have to mention the birds and insects and the normal stuff.  I can point out that even the motorcycle has a certain pitch when it revs its engines (not my favorite pitch in case you were wondering)
FROM THE BEGINNING
Even the Bible talks about making music, singing and dancing.  Music has always been a part of our lives.  I recently read a history of music and I never realized that parts of the Bible were originally sung into written translation.
AS A CHILD
Even as kids we knew that making music would be fun.  Its not until we get older and life sorta gets in the way that we take our interests in different directions.  That's why I believe it is so important to get children interested in music at an early age.
GREAT MEMORIES
I have great memories of getting help from my teacher, my mom and others that I knew could teach me things.  I love those memories and cherish them to this day.
POSSIBILITIES
Imagine the possibilities.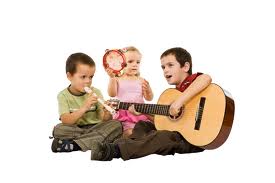 During this week take a look at yourself and see how you might make music and enjoy doing it.  It doesn't matter what the instrument is, just play and enjoy.
Make Music Fun.
Drop by http://PianoSD.com and find a teacher that can help you learn.  Log on to http://NAMM.org and peruse some of their offerings.
Ric Overton
Tags: http://NAMM.org, http://PianoSD.com, making music, Ric Overton