In yesterdays news I noticed that MIT in Cambridge, a college of supposedly higher learning and recognized around the world for it's standards, has a "tradition" of tossing pianos off the roof of one of their buildings.  Feel free to click on the picture below for the whole story.
EXCUSE ME ! EXCUSE ME !
With all of the education and brains that are obviously around that campus how is it that not one of these people with their iPhones and cameras snapping pictures and cheering objected to this behavior.  I for one am appalled.
A piano that has brought untold happiness to a home or institution is being heralded in the sky above the heads of those observers.  No doubt doctors, lawyers and dare I say professors who teach at this alleged fine institution of higher learning are standing by watching this travesty take place.
These are the same people who are offended when someone says a 'snide' remark to them or about them, the same people that get upset when their hair, clothes, lifestyle or ideas are challenged.   How can this be?  How can this be?  I felt the same way when a national piano company announced their new company restructuring was completed in Nashville, Tn. and they dropped a grand piano to a dazed onlooking crowd of people.  How stupid!
Solution !
How would it be if we were to take this same group of people and took all of their energies, ideas and creativity and focused on the piano and see if they could actually fix it.  Take their noses out off their smart(?)phones, iPods, iPads, and the like and spend some time learning about an instrument that is now arguably 300 years old.  I wonder if their new technology and the wonder this same group is creating and spending countless hours creating will still be around for as long as the piano?
There are piano teachers within walking distance that could have found a technician (and if not they could have logged onto http://PianoSD.com and found one) that are old enough to be their grandfather and who knows nothing about the "new" technology that they brag about BUT  could have shown them how to fix this piano and brought it into condition good enough to bring joy and happiness to another home, family or institution (also within walking distance).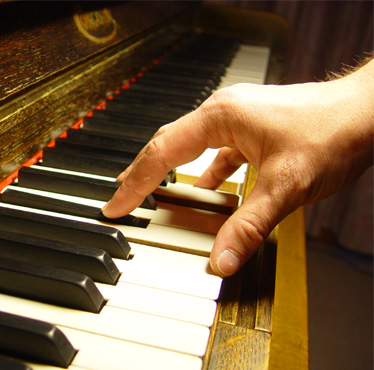 Hmmmmm……..hope I didn't go overboard here.  If I did, however, download an app and whine about how your feelings have been hurt and ask it for help.  Then let me know how that works out for you.
Ric Overton
http://PianoSD.com
P.S. I understand that this is a "tradition" – as dumb as it is, but, heres a link to a piano teacher and a piano tuner in Cambridge Mass that can help you remove your head from its resting place and fix your next victim before you do this again.  http://pianosd.com/teachers/massachusetts/ for a teacher and http://pianosd.com/tuners/massachusetts/ for a tuner or technician.